padi advanced course FAQ'sPublished 30/04/2020
Once you have learned to scuba dive with the PADI open water course and have maybe done a few fun dives you may starting thinking about what the next step is and how you can move forward to make yourself and better scuba diver with more confidence. you might even have heard about the PADI advanced course from your instructor but you may still have some questions about it so below are a few FAQ'a about the PADI advanced open water diver course.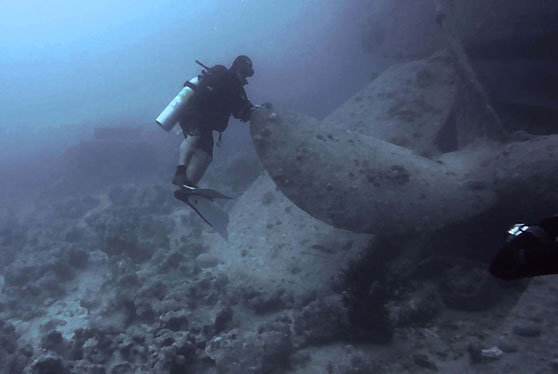 How is it different from the PADI Open Water Diver Course?

During the PADI Open Water Diver Course, you will have learned the critical skills needed for scuba diving during your online dive theory, confined water dives, and open water dives. During your PADI Advanced Open Water Diver course, you will complete 5 Adventure Dives which focuses on a particular activity or skill. This is a more experience-based course with less focus on the dive theory then the PADI open water course so most of your learning will take place in or around the dive site.

What should I expect?

First of all, you should expect to have a lot of fun while completing your Advanced Open Water Course and expect to become a more skilled and more confident diver.
For each Adventure Dive, you will be required to complete a theory portion – this can be done at home via PADI eLearning or in a classroom setting. You will also need to complete some basic knowledge reviews to ensure you have a sound knowledge of the theory behind each dive. You will then get to enjoy 5 adventure dives where you will get to experience different areas of scuba diving and learn a few new skills in a fun and relaxed atmosphere.

The Advanced Open Water course is made up of five adventure dives. The Deep Adventure Dive and the Underwater Navigation Adventure Dive are compulsory and will give you some essential skills to become a more competent diver. You also get to choose another three Adventure Dives to help build your skillset.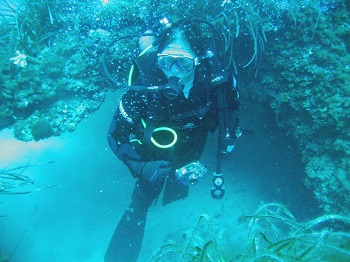 What Adventure Dives should I Choose?

As mentioned, the Deep Adventure Dive and the Underwater Navigation Adventure dive are required components of the Advanced Open Water course. The other three Adventure Dives, however, can be any of the 10 PADI Adventure Dives that you can choose from, we have listed the dive you can choose from below. Options range from Digital Underwater Imaging to Peak Performance Buoyancy or Night Diver. The choice really is yours! Get in contact with us and we can chat about which dive you would enjoy the most.
Here is a list of dives you can choose from in your PADI advanced open water course:
Drift diver
DSMB diver
Night diver
S
earch and recovery diver
Wreck diver
Digital underwater photography
Peak performance buoyancy
Enriched air Nitrox diver
Dry suit diver
Boat Diver
Underwater Naturalist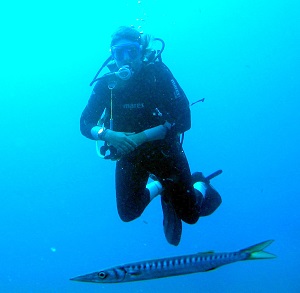 How much does the course cost?

The PADI Advanced open water course is £299 or £269 for dive club members (click here for more information about dive club membership and its benefits) and we do offer monthly payment options and discounts if you book more then two courses at the same time




Why should I take this course?

The Advanced Open Water course gives you more experience diving under the supervision of an instructor. You will learn new skills, meet new people and of course go diving! This course is also a great way to sample the different specialties on offer to see what interests you allowing you to make a more informed decision as to which direction you would like to take you scuba diving. Make you will enjoy wreck diving, taking pictures, or just looking at fish, this course gives you the opportunity to try different things so you can see if you like it or not.


How deep can I dive after the PADI advanced course?

The depth limit for a PADI advanced open water diver is 30 metres, but we strongly recommend that you build up over a number of dives to the maximum depth. If depth is your thing it might be an idea to look at the PADI deep diver and enriched air/nitrox course which will set you up nicely to move into the deeper, more technical side of scuba diving.

What comes next after the PADI advanced open water course?

We recommend that you get some experience under your belt so just go and enjoy a bit of scuba diving and put your newfound skills into practice. Joining a scuba diving club is a really good way to make sure you have lots of opportunities to go scuba diving and you can find out about the underwater adventures dive club by following this link.

In terms of which courses you can do next, you have a couple of options, you can move on to your PADI rescue diver course during which you will not only learn to rescue other divers but also a lot about self-rescue and how best to avoid getting into trouble in the first place. The second option is to complete the specialties you tried out on your advanced course or maybe try some different specialties. There are so many out there so no matter what interested you, what makes you think "wow, I'd like to try that" there is a course that will show you the best and safest way of doing it.