Course Price £179

It happens: People accidentally drop things from docks, off boats, or even while scuba diving. If you've ever lost something in the water and wanted to go find it, then the PADI Search and Recovery Diver Specialty course is for you. There are effective ways to search for objects underwater that increase your chances of success. And there are good and better methods to bring up small, large or just awkward items. Search and recovery can be challenging, but a whole lot of fun.


WHY LEARN WITH US?
We offer the very highest level of PADI scuba diver education designed to teach you to scuba dive safely using the most up to date teaching practices. During this PADI search and recovery course, you will learn a number of different search patterns and how to attached and use devices such as lift bags to take the object you have found safely to the surface. Over the course of 4 open water dives, you will practice the different search patterns, knots, and lift bag use.
NO HIDDEN EXTRA COSTS!
The price we tell you at the start is the price you will pay for the full course. Unlike some other dive centres, you won't need to pay extra for the open water dives or PADI books and fees.
What you will learn on this course
Gathering information and resources, then carefully planning a search are the first important steps you learn. During four scuba dives you'll practice:
Locating large and small objects using various search patterns.
Planning a search operation based on facts gathered about a lost object prior to the dive.
Using a lift bag for large or heavy objects, plus other recovery methods.
cOURSE DATES
Because Our PADI courses are designed around your needs and to give the best experience, our courses are around at times to suit you with private theory sessions, and monthly dive trips around the course which you can join to complete this course.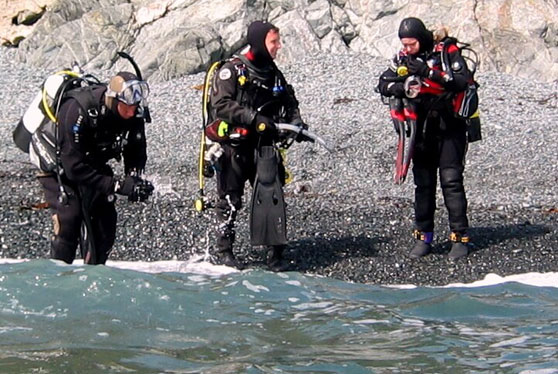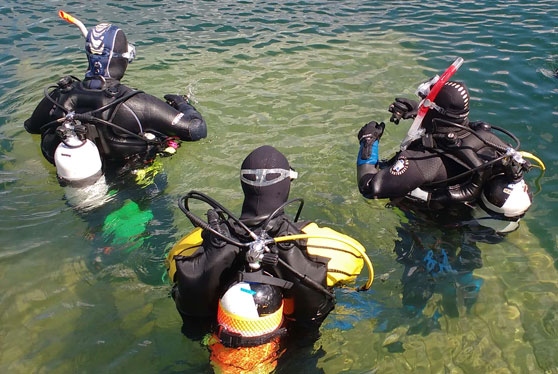 PRICE INCLUDES.
4 open water dives at a specialist scuba diving lake
All Equipment hire apart from wetsuit boots which we cannot hire out due to hygiene.
Air fills
PADI certification fee
In other words' everything, you need to dive in a safe, friendly, and fun atmosphere.
Book Now
WHAT'S NEXT?
Earning your PADI Search and recovery certification is just the beginning. Now that you are confident about locating and raising things from the bottom of the sea why not try the
PADI deep diver course
so that you can find things which have been lost in deeper water? plus you are now one step closer to achieving the
PADI Master Scuba diver rating
, PADI's highest recreational rating.