What's the difference between the PADI open water course and the PADI advanced open water course?Published 31/01/2020
This is a very commonly asked question among new divers and the simple answer is that the PADI open water course is PADI's entry-level course which is most divers first step into scuba diving while the PADI advanced open water course is the next primary core course you can take after the completing the open water course and is designed to build up your scuba diving experience while showing you different areas of scuba diving which might interest you, like wreck diving or fish identification.
To go into more detail, we need to understand more about the courses and what's involved in each of them


The PADI open water course
This course is most people first step in learning to scuba dive, although if you are short of time you may opt for the PADI scuba diver course which is like a lite version of the PADI open water course which allows you to still dive but always with a professional and to a shallower limit (click here for more info about the PADI scuba diver course). The full PADI open water course consists of a dive theory section, confined water or pool sessions and finished off with 4 open water dives where you will demonstrate some of the skills you learned in the confined water/pool sessions to your instructor so that they can then feel confident in signing you off as a PADI open water diver. This certification is a life long qualification which means you don't have to take this course again but if it has been a while between dives you will probably be asked to complete a PADI reactivate session to go over the dive theory and confined water/pool skills again just to help refresh your memory.
Upon completing your PADI open water course, you will receive and logbook for you to fill in with a record of your dives and a PADI certification card which your picture on it so you can prove you have completed this course. You will also be given your own PADI number so if you should lose this card we should be able to find you on the PADI system and issue you with a new one. This then allows you to scuba dive anywhere in the world in conditions equal to and better than you learned in with a buddy down to a maximum depth of 18 metres. Please don't go rushing down to 18 metres as soon as you pass as a lot of people do, take your time and slowly build up to deeper diving.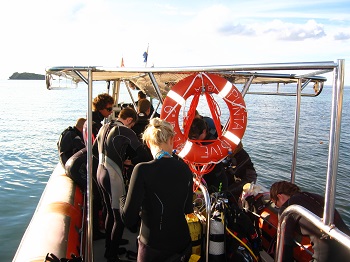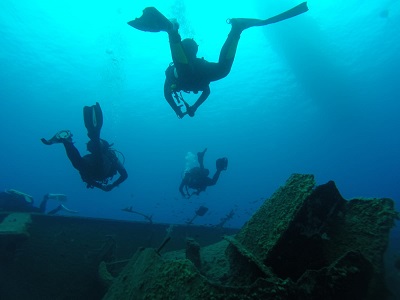 The PADI advanced open water course
The PADI Advanced open water diver course is designed to give new or inexperienced divers a chance to build their experience and confidence under the guidance of a PADI instructor while at the same time allowing them to try out different type and areas of diving, so you could do a drift dive for the first time or try out night diving.
On the PADI Advanced Open Water Course, the diver must partake in five different Adventure dives, each of which concentrates on a particular dive skill or activity. Of the five different training dives, you will complete on the advanced open water dive, the Underwater Navigation Adventure Dive and the Deep Adventure Dive are both mandatory.
The Underwater Navigation Adventure Dive helps you practice your navigation skills underwater while diving so that you can safely explore. The Deep Adventure Dive teaches divers to dive to depths between 18-30 metres or 60-100 feet. Both of these mandatory training dives teach you invaluable skills and help advance your diving.

The remaining three dives, you get to choose what interests you most and learn more about it. Depending on local conditions and dive sites, you can choose your remaining three elective dives from the following list:

PADI Boat Diver
PADI DSMB Diver
PADI Digital Underwater Imaging
PADI Dive Against Debris (AWARE)
PADI DPV (Diver propulsion vehicle)
PADI Drift Diver
PADI Dry Suit Diver
PADI Enriched Air/Nitrox Diver
PADI Fish ID
PADI Night Diver
PADI Peak Performance Buoyancy
PADI Search & Recovery
PADI Shark Conservation (AWARE)
PADI Underwater Naturalist
PADI Wreck diver

As you can see there is a wide range of dives you can experience to complete your PADI advanced open water course and if you fancy trying something you don't see here just get in contact with us (click here) and we will see what we can arrange for you.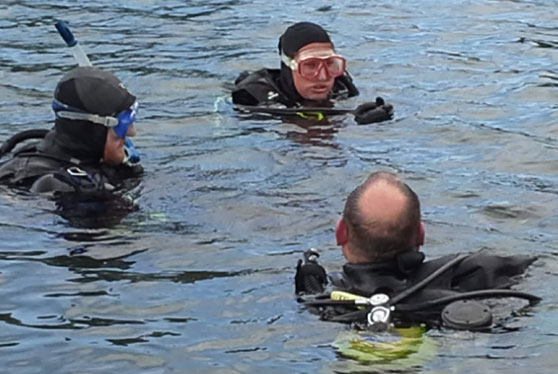 Why Take the Advanced Open Water Course?
There are many reasons why divers choose to take the PADI advanced open water course; you will gain more experience as a diver while under the supervision of an instructor. During the advanced open water course, you can log your dives and develop your capabilities during fun scuba diver training lessons.

The course provides you with a safe space in which to sample different diving specialties, learn new skills, grow in confidence, and try something new to see what interests you the most. If you want to further your diving skills, the advanced open water dive course could be just right for you.


How Long Does the Advanced Course Take?
One of the most common questions we get asked, regarding the PADI advanced open water course, is how long will it take? One of the many great things about this course is that it can typically be completed in just two days, that is if you dedicate yourself to a few hours of study in advance. But if you're committed and put in the work, you will be able to complete the course in just two days and get on with enjoying what advanced diving has to offer.


What options do I have other than the PADI Advanced open water course?
You don't have to go straight from completing you PADI open water course straight on to your PADI advanced open water course, in fact, it may be good to just do a couple of fun dives and enjoy a bit of diving with your new found skills, but if you still fancy diving with an instructor and improving your skills but don't fancy the full PADI advanced open water course you could always go for a shorter one day course such as the Peak performance buoyancy course where we get to spend a couple of dives with you in the open water working on your trims and balance to improve your buoyancy control or, what is always my personal suggestion for people you will be scuba diving here in the UK, the PADI delayed surface marker buoy course where you will get to play around with surface maker buoys and gain some extra experience in deploying them yourself which is a very good skill to have when diving and most boat captains here in the UK insist that there is at least one DSMB per buddy pair if not one each just so that should you drift away from the boat or the reef you are diving, you will be able to be seen from a fair distance away.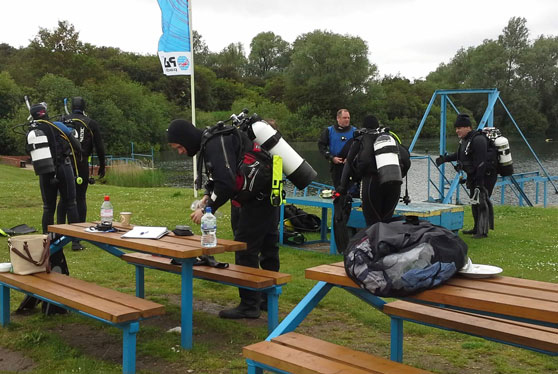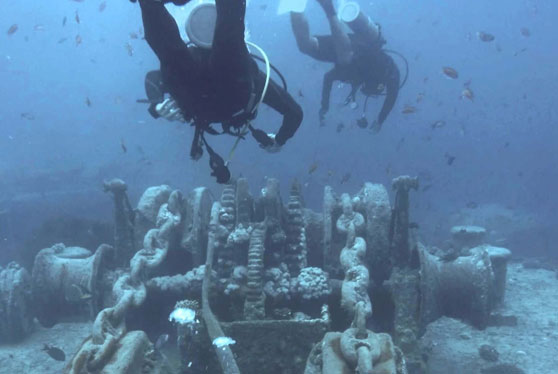 What comes after the PADI advanced open water course?
Although we have just talked about the options you can take after the open water and before the advanced open water course, I think it might be good to mention the PADI rescue diver course as this is the one that comes after the PADI advanced diver course and this is the level I believe all divers should be aiming for and this course not only teaches you how to help other divers but also how to avoid getting into problems yourself and should you have problems, how best to get out of them, making you a much safer diver and a better buddy to whomever you scuba dive with. If you would like to know more about the PADI rescue diver course, you can check out the course page here or you can contact us through our contact page here.