What is the PADI advanced open water coursePublished 23/09/2019
What is the PADI advanced open water course?
The PADI advanced open water course is your next step once you have completed the PADI open water course and is designed to build your confidence in your scuba diving ability through experience by allowing you to complete five different types of diving while under the guidance of your PADI professional. During the course, you will work on your underwater navigation and dive deeper than you have ever done before and through this course, even more of the underwater world will be opened up for you.

At the start of your PADI advanced open water course you, with your instructor, will choose 3 different dives to complete which will depend on what you want and what you find interesting so that your course is designed for you and not just some generic course in to which you are expected to fit in. With your PADI instructor, you will discuss your interested and where you would like your scuba diving to head and your PADI instructor will direct you to the best dives to help you achieve your scuba diving goals.

I say you will choose 3 dives', that's because you will be asked to complete two based course dives to help build your experience and confidence. These are the underwater navigation dive and the PADI deep dive, which every PADI advanced open water diver needs to complete.

The core dives for your advanced course.

The two core dives for the PADI advanced open water course are the underwater navigation dive and the deep dive. The reason these dives are included in your course as core dives is to help you first build up your confidence in your ability to navigate underwater, a skill I'm sure you understand is rather important as being able to find your way underwater will not only help you find the coolest wrecks and interesting marine life while scuba diving but also help you find your way back to shore or the boat from which you are diving. You will also be asked to complete a deep dive, don't worry, you don't have to go really deep, just past 18 metres and this is just so you can experience what it is like to scuba dive deeper then you have been before.

What will you do during the navigation dive?

The navigation dive on your PADI advanced open water course is a step up from the navigation you completed as part of your PADI open water course where you used your compass to navigate a reciprocal heading in a straight line and did a bit of natural navigation on dive 4. During this dive you will be shown and then asked to navigate a square using your compass, which obviously is a little more complex then then a straight line but will show you how to navigate to a number of different sites using the compass which, trust me, will be very handy in your scuba diving future. You will be then asked to navigate using both a compass and natural navigation, a planned dive. This way you gain the experience of leading a dive to a set location, finding it and making your way back but all the while under the guidance of a PADI professional.

What will you do on your Deep dive?

During your deep dive, you will dive past 18 metres, which is the depth limit of a PADI open water diver. You and your PADI professional will pick a site which allows to you see something interesting at a depth below 18 metres so you can have a good look around and while you are down there you will compare dive computers and depth gauges with your PADI instructor and any other divers on your course so you can make a note of any discrepancies between the readings. The point of this is to show that not all computers and gauges will give you the exact same reading and that you should always go with the most conservative reading for your dive.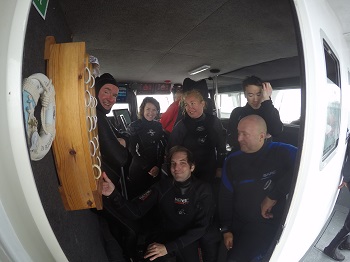 Your other 3 adventure dives.

For your 3 other adventure dives to complete your PADI advanced open water course, you have a huge range to choose from. PADI has 30 different specialties and over 20 different distinctive specialties. With such a large choice it can seem a little daunting but that is why your PADI instructor is there to guide you so that you pick the courses that are best for you and what you want to do. Below we have listed the most popular ones but please take a look at the list on our website (click here) or on the PADI website (click here) for a full list of the courses you can choose from.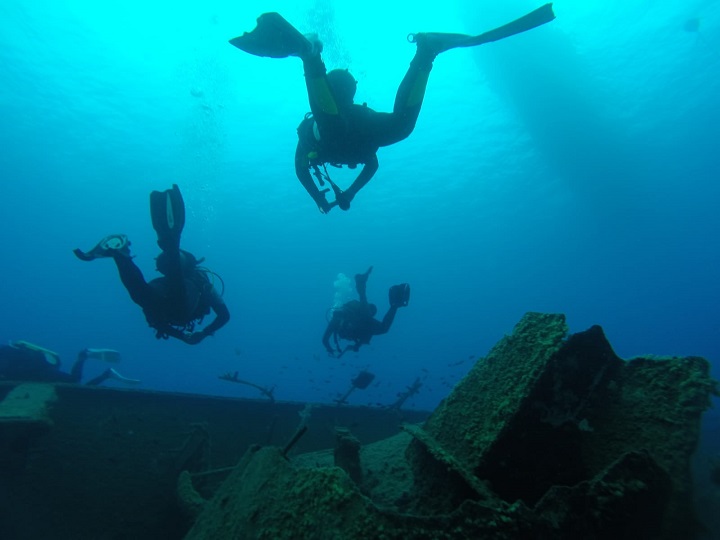 PADI wreck diver

Here in the UK we are so fortunate to have some of the best wreck diving in the world and most of these wrecks have really interesting histories, from diving first and second world war wreck's through more modern ship's which ended up becoming wrecks through misadventure through to what's left of the wreck from the 17and 18 hundreds where the main markers are the old cannon's. Because of this wreck diving is one of the most popular types of scuba diving in the UK and the PADI wreck diver course will teach you how to safely dive a wreck and penetrate it to have a look around inside. Choosing the PADI wreck diver as one of your dives on your advanced course is a great way to see if this is something you would be interested in by giving you a taste of what is involved in scuba diving on a wreck.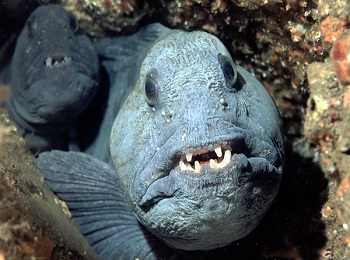 PADI underwater photographer

Underwater Photography is a skill which takes years to master but can result in some truly impressive pictures. Here in the UK, you will find different skills are needed to get the best shots due to the differing light you find in temperate waters and the increased amount of Zooplankton in the water column. Because of this we do have a lot more marine life then you will find in tropical waters and the life we have is unbelievably interesting so it is worth your while like to take underwater pictures here in the UK as well as in tropical waters and you will get a great basis for these skill's with the PADI Underwater Photographer course and choosing this dive in your PADI advanced course will help you to decide if this is something you might be interested in.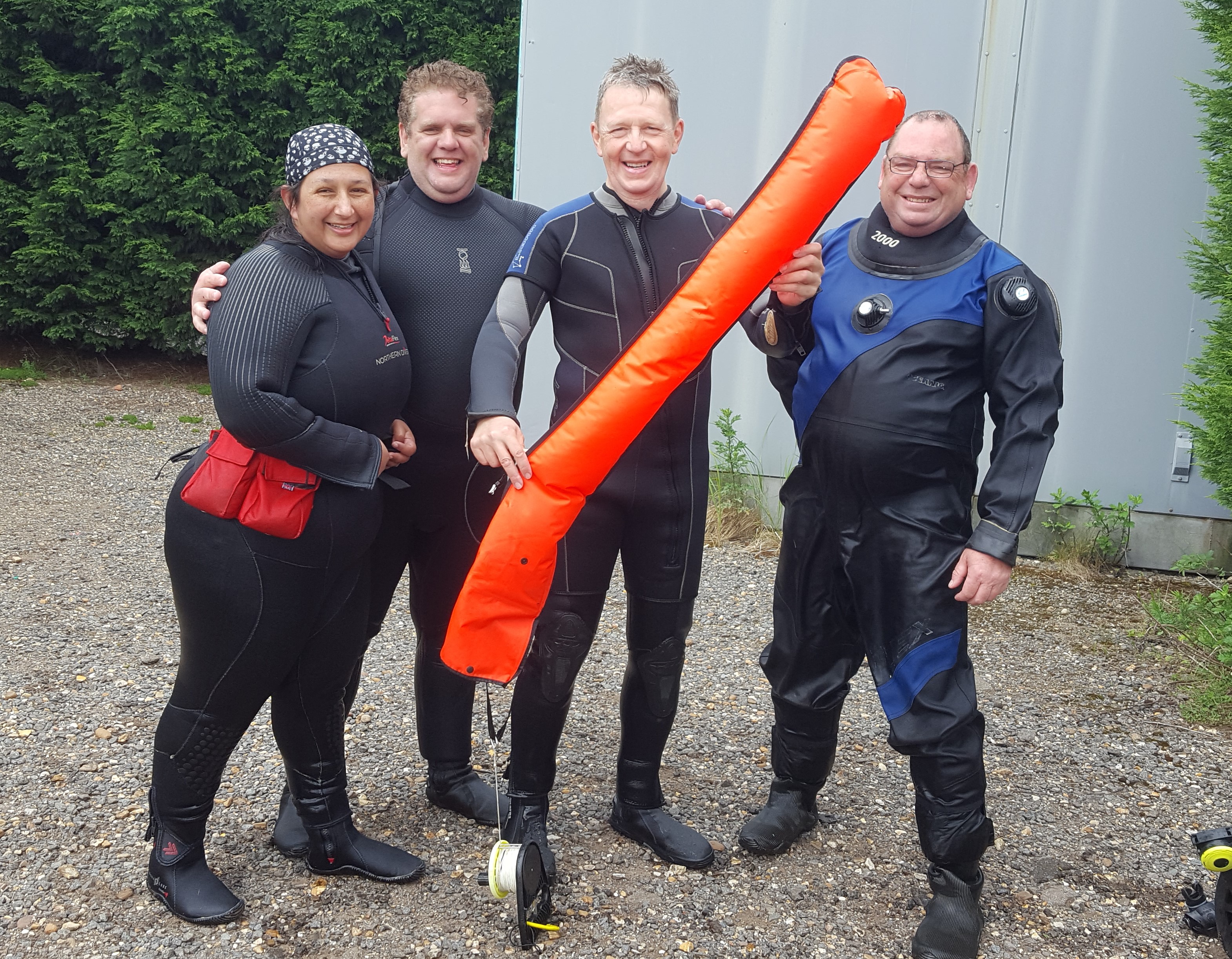 PADI Delayed Surface Marker Buoy (DSMB)

The PADI delayed surface marker buoy course is probably one of the most important courses you will ever do as being able to signal to people on the surface where you are when you are underwater, make scuba diving so much safer. With this course, you will learn the safety considerations that you must think about when using a DSMB and how to send one up from whatever depth while neutrally buoyant. You will have covered the use of surface marker buoys in your PADI open water course and this course will take it one step further which is why I always recommend that my advanced open water students take this as one of their electives on the PADI Advanced open water course.




PADI peak performance Buoyancy

If you have done your PADI open water course and learned to scuba dive with us here at Underwater Adventures, you will know how important your buoyancy is which is why we spend so much time working on it during your open water course. The PADI peak performance course can help you take it one step further allowing you a couple of extra open water dives with a PADI professional to work on fine-tuning those buoyancy skills and work on your trim underwater. If you just want a little tune-up on your skill's then why not pick this dive as one of your elective dives during your PADI advanced open water course so that you will get one dive with a PADI professional who will watch you dive through a little bit of a natural obstacle course where you will need to change depth's and directions a number of times so they can then give you pointers on how to improve with just a few little changes to your scuba diving technic.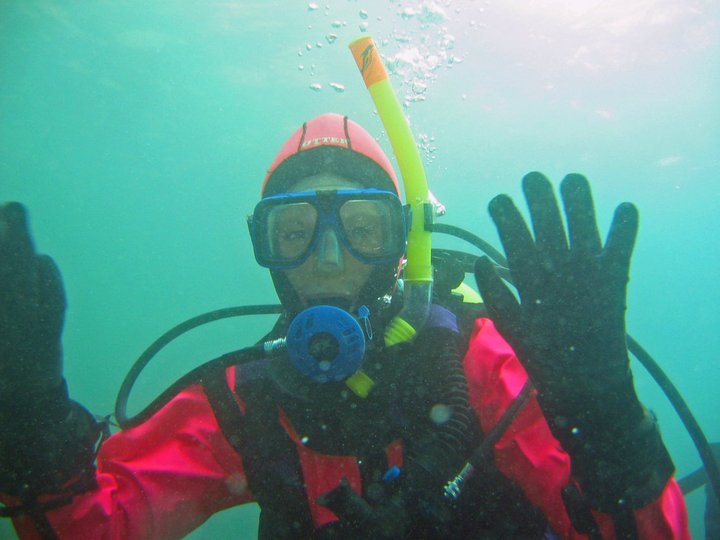 PADI dry suit diver

A popular one here in the UK due to the perceived cold water, although the sea temp on the south coast is very similar to what you will find in Tenerife and Lanzarote during the summer month. Although I dive in a wetsuit and I am warm enough when diving here in the UK I can understand how a lot of people want to use a dry suit and its advantages. Choosing the Drysuit dive during your PADI advanced open water course will give you a chance to see if you like diving in a dry suit and if it is the way forward for you.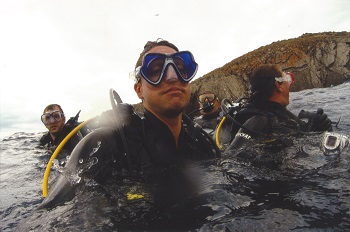 PADI search and recovery

The dream of every scuba diver is to one day happen across a sunken treasure chest full of gold doubloons so that you never have to work a day again in your life and can spend your time scuba diving instead, but ever thought about how you would get the sunken treasure chest to the surface? That's one of the things covered in the PADI search and recovery course and let's face it if you did find a sunken treasure you would want to know how to get it to the surface without losing it. Admittedly, this is kind of an extreme scenario but I'm using it to show you just how much skill's like this could come in handy, plus it is one of the most enjoyable and fun PADI specialty courses we run so why not find out more about it by choosing it as one of your electives during your PADI advanced open water course?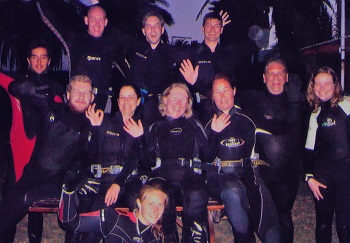 PADI Night Diver

Things change when you scuba dive at night, the day time fish find somewhere safe to sleep and all the nocturnal fish come out to hunt and feed, and with the limited visibility of just your torch beam, it puts a whole different look on the dive site you may have dived a hundred times in daylight. The PADI night diver course goes over the skills and considerations you need to think about when diving at night and you can check it out and see if you like it first by choosing it as one of your electives on your PADI advanced open water course.

So, if any of this has whetted your appetite for taking your scuba diving to the next level and signing up for your PADI advanced open water course, then why not contact us and book on your next course?