Dive trip to explore Gibraltar's WrecksPublished 13/04/2022
Gibraltar is the gateway to the Mediterranean with a rich history and the confluence to the Atlantic Ocean and the Mediterranean Sea, it offers a wide range of wrecks and marine life. Since the 18th century, Gibraltar has been an important military base for the UK, and has such the port and the royal navy dockyards have been kept busy with ships from all over the world. This has meant that numinous ships have sunk in the area after being attacked and trying to make their way back to the dockyards without success or being attacked by waiting submarines leaving the harbour. This has led to a large number of wrecks all around the area, which along with a number of artificial reefs from the Helping hand Trust which start creating artificial reefs around Gibraltar in 1973 to help marine life, means there is a huge amount of great scuba diving to be had both close into shore and further out.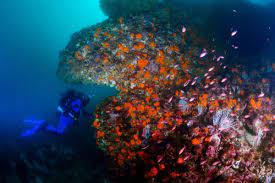 The marine life around Gibraltar is varied and abundant thanks to the help of https://www.helpinghand.gi/gibraltar-conservation/marine-life which has been protecting and encouraging the marine life around Gibraltar since the early 70's much to the joy of the local scuba divers. The rich reefs, both artificial and natural, around the coast offer a home to hundreds of different species of fish and if you are lucky you might get to see some of the local cetaceans such as dolphins and whales which pass through the area regularly making Gibraltar a hidden secret paradise for scuba divers from all over the world.
Has a dive club we are planning to run our first scuba diving trip to Gibraltar from the 23rd of June to the 26th of June this year. We plan to fly out on Thursday the 23nd so we can dive Friday and Saturday before heading home on Sunday so we only have to use two days' holiday. The two days of diving will include a night dive on the Friday with two dives each day for a total of 5 dives during our stay.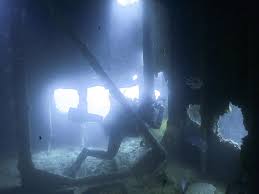 The cost of this trip will be £455 each which includes the 5 dives with tanks and weights and 3 nights' stay at the Holiday in Hotel based on two sharing each room with the full payment due when booking. There is a max of 20 divers on this trip and it will be popular so if you are interested please let us know ASAP (Contact US)


I would suggest the Easyjet flights EZY8905 and EZY8902 as these are the cheapest at the time of writing this but your flights are up to you. Transfers to and from the airport are again up to you but if you use the same flights as mentioned above I would be happy to arrange the transfer for you.