What is the PADI rescue diver course?Published 14/06/2019
What is the PADI rescue diver course?
Scuba divers describe the PADI Rescue Diver course as the most challenging, yet most rewarding course they've ever taken. Why? Because you learn to prevent and manage problems in the water, becoming more confident in your skills as a diver, knowing that you can help others if needed.

The PADI rescue diver course is the third core course is the PADI system and the highest-level scuba diver you can reach before deciding if you which you move down the professional or tech routes or to stay as non-professional and aim for your master scuba diver award. The PADI rescue diver course is designed to allow you to learn a wide range of rescue skills, both for yourself and to help rescue other divers, through some basic skill practice in a real environment followed by a lot of scenario practice where you will be able to use the skill's you have learned in this course and your previous courses to, along with your fellow students, deal with a number of set problems that may occur during your time on the course, so you must be ready to deal with anything that might happen at any time, stay alert.

The PADI rescue diver course is said by those who complete it to be one of the most enjoyable courses they have done while still being incredibly challenging and when asked, a new PADI rescue diver will tell you that it is a very worthwhile course and they would recommend it to anyone thinking of taking the course.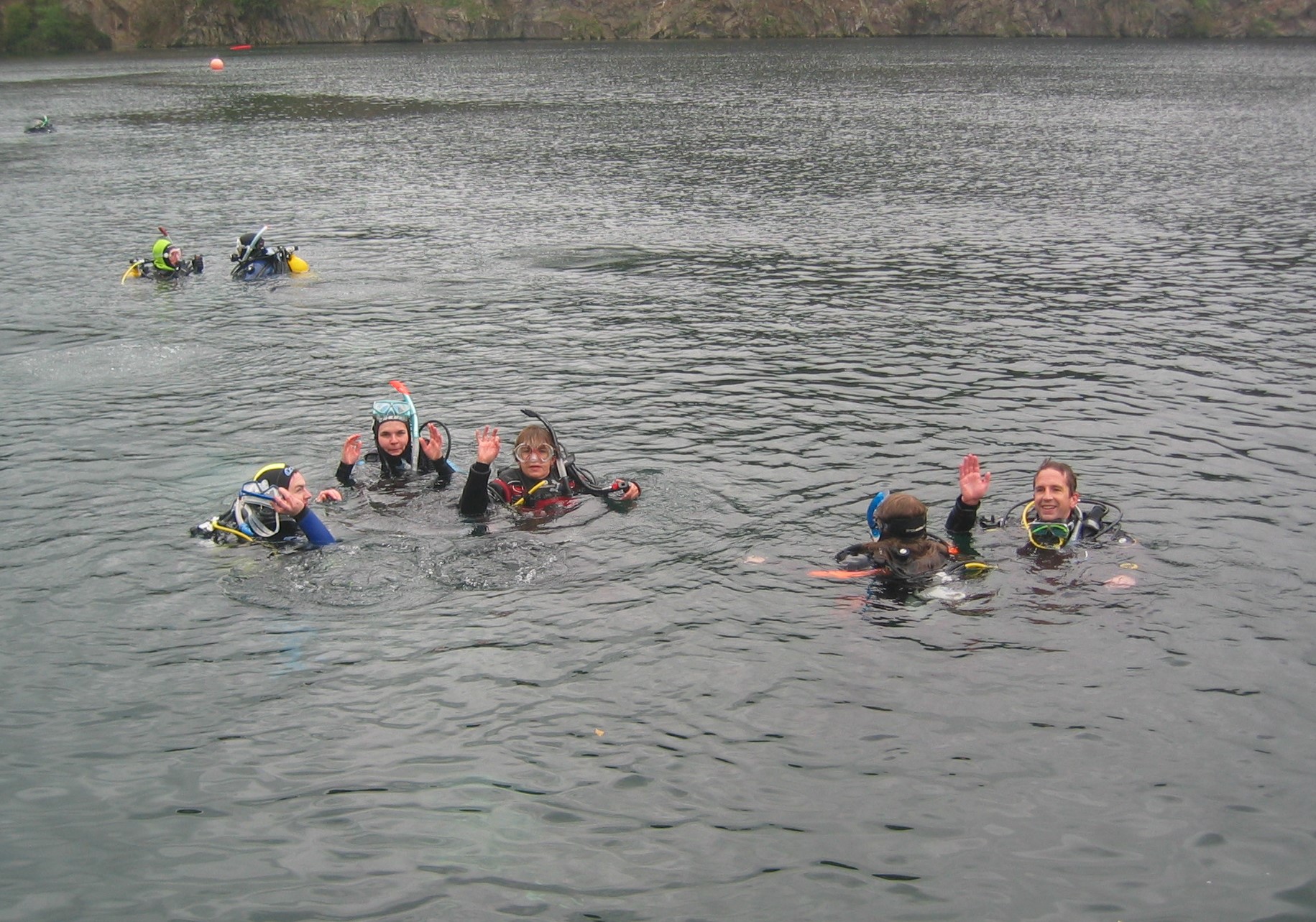 How long is the PADI rescue diver course?

The PADI standards state that the PADI rescue diver course should be at least two open water sessions and the minimum recommended time the course should take is at least 25 hours including the dive theory part of the course so if someone offers you a course that is less then any of these please stay well away.
During the Underwater adventures PADI rescue diver course, on top of the two open water sessions and dive theory parts of the course we offer at least one but normally two or three extra hours in the pool beforehand so that you can refresh the basic self-rescue skill's you learned in the PADI open water course and start to get comfortable with the new rescue skill's you will learn on this course before you go to open water. While at the open water site you will spend full days on site going over the skills in a real scuba diving environment and dealing with any and all the scenarios your instructors have planned for you. These scenarios can be anything for dealing with a lot of divers to someone having a small cut on their hand, so you should be prepared for anything to happen.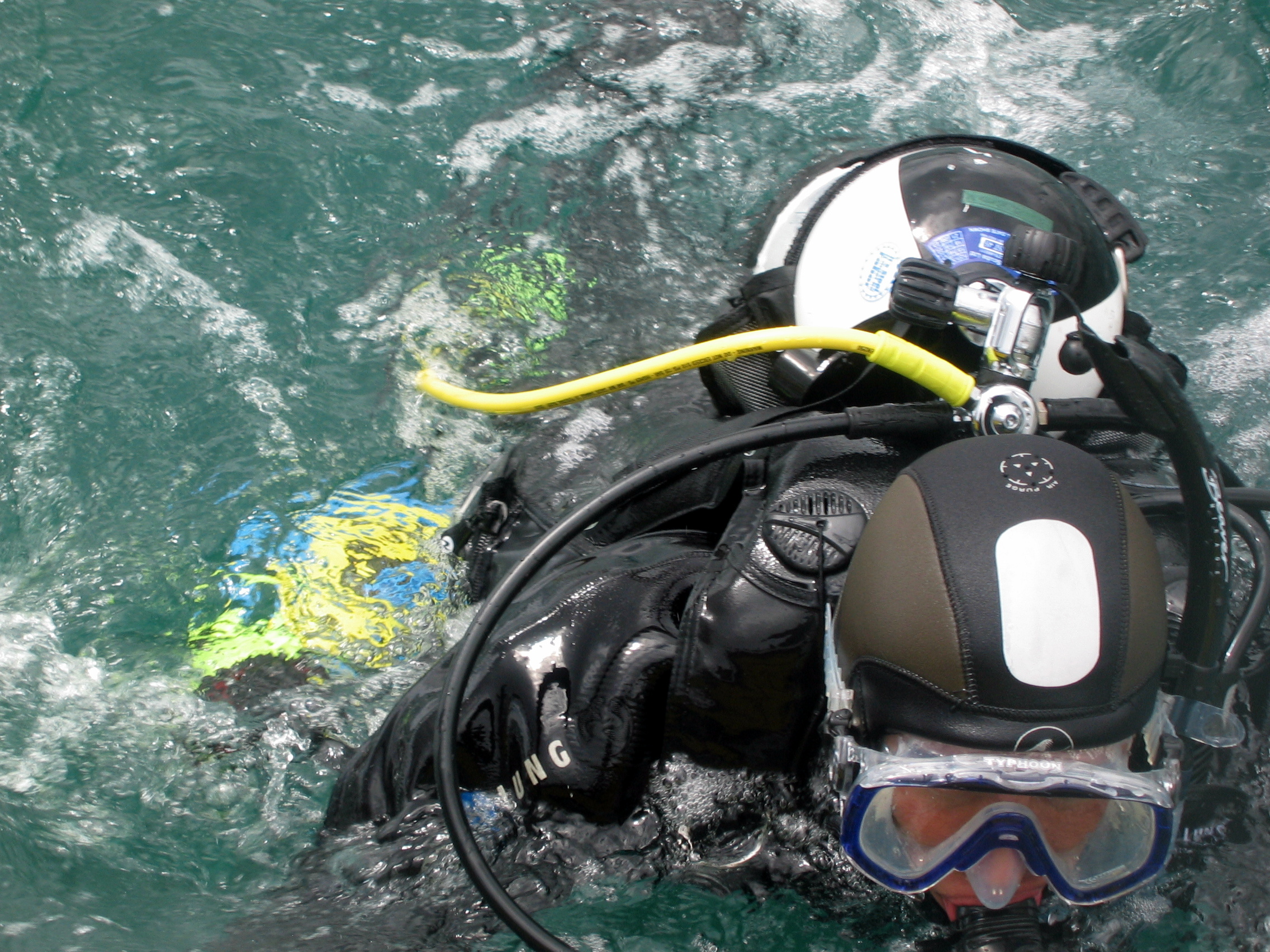 What happens during the PADI rescue diver course?

As mentioned above, you will start with your dive theory and pool sessions. The dive theory is completed online with the support of your instructor if you need it. This way you can fit it in around your life, maybe complete a section on the train commute to work, or just by doing a little bit each night once the children have gone to bed. The idea is to make it as easy for your, the student, to fit it around your life as possible all the while you will have the support of your instructor who is just a phone call away anytime you should need it.
The pool sessions take place at the deep pool in Bedford, where the 4-metre depth gives us plenty of room to work and practice in. First of all, you will practice the basic self-rescue skill's you learned in your PADI open water course such as cramp removal and tired diver tows, before moving on to learn the best way to raise an unconscious diver from the bottom while keeping yourself safe. You will also practice skill's like how to perform rescue breaths int eh water on a non-breathing diver and how to deal with a panicking diver among other things and you will be given plenty of time to practice these skills.
During the open water weekend, you will start with simple things like doing a site risk assessment, the thing most divers do every time they go to a dive site but don't even think about. This time we will get you to write it down and go through it with your course mates and instructors so you have a chance to really think about any risks you might come across and how to minimize them. You will also come up with a plan of what to do in an emergency, if you are at an inland site, what to the procedures already in place if this goes wrong, if you are on a boat, what are the rules of the boat and how do they deal with something happening?
You will then be given time in the water to practice the skills you learned in the pool and maybe learn a few new ones, all the while staying alert for any emergency scenario that might happen, just in case your instructors have something planned for you. This will be the makeup of your two full days at the site and the scenarios will test all of the skills you have learned and give you a chance to practice them in different ways but I can't go into more detail as that might ruin the surprise.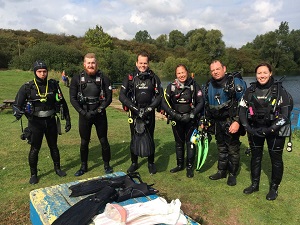 How much does the PADI rescue diver course cost?

The PADI rescue diver course is a very in-depth course which can run over a number of weeks but is still very reasonable at just £499 per person and if you are a member of the dive club it is just £449, plus we do offer monthly payment options if you prefer? If you would like to find out more about joining the Underwater Adventures dive club, please follow this link (CLICK HERE)


What's the Minimum age for the PADI rescue diver course?

The minimum age for the full PADI rescue diver is 15 but divers from the age of 12 can complete the Junior rescue diver course as long as the instructor feels the diver is strong enough and mentally capable of completing the course requirements.


Do I need a first aid certificate?

Yes, you will need a first aid certificate from a course you have taken within the past two years and you will need to keep your first aid certificate valid with only a 2-year window between first aid courses.
Most standard first aid certificates are OK for this, just check with your instructor beforehand but we suggest the EFR primary and secondary care course, not only because it is the one we offer but also because it covers a number of things scuba diving related that you won't normally find on a standard first aid course. You can find out more about the first aid courses we offer by following this link (CLICK HERE)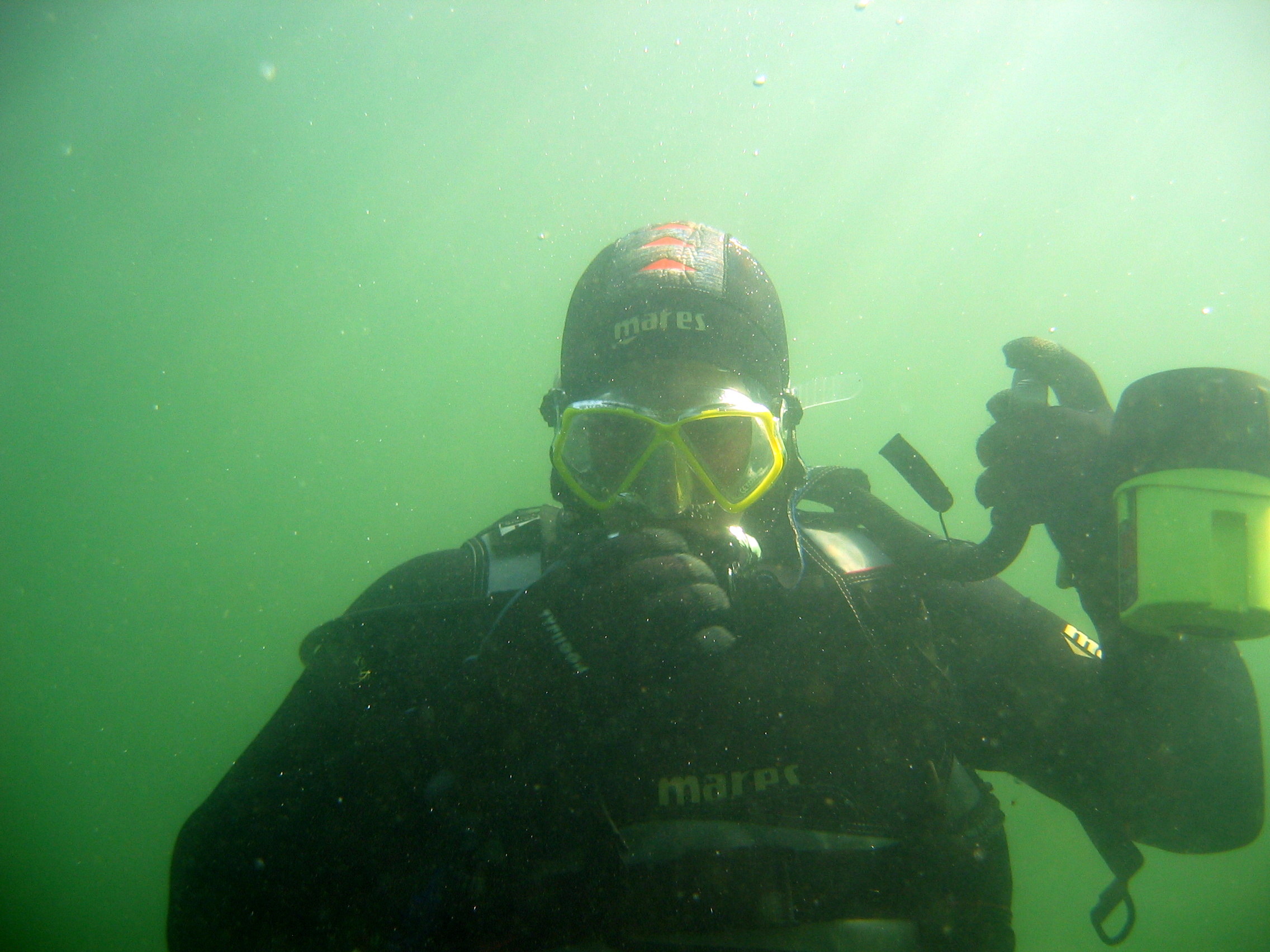 What's next after the PADI rescue diver course?

Once you have completed the PADI rescue diver course you can then decide to move on to the PADI Divemaster course, which is the first level of professional scuba diving PADI offer and is the gateway to a career in recreational scuba diving. You also have the option to move into technical scuba diving with rebreathers (one of the oldest forms of diving and has been around before SCUBA systems were invented) or trimix gas blends and extended range scuba diving.
The more technical side of things will allow you to explore deeper and stay under for longer but this does also increase the risks you are taking which is why most people don't head down this route but it can open up the possibilities for you to explore cave systems no one has ever entered before or dive a sunken wreck no other divers have dived and no other human being has ever seen since it sank.
With the PADI Divemaster course, you learn the basics of looking after students as they learn to scuba dive and move through their scuba diving careers. This also opens up the opportunity for you to progress to instructor level and then up through the instructor levels possibly even aiming for PADI course director, which is the highest level in the PADI system and is the level at which you are teaching new PADI instructors.
Of course, you can still stay at the very respectable level of PADI Rescue diver and once you have reached this level you can look into doing a few specialties in areas of scuba diving that interest you such as Photography or marine ecology and with 5 specialties and once you have completed 50 dives you can apply to become a PADI master scuba diver, which is the highest non-professional level in the PADI recreational system. At underwater adventures we have found this option is very popular, so much so that we have agreed with PADI to extend this and add a couple of extra levels to master scuba diver for those people who have reached this goal but still would like something to aim for without going in to technical or professional diving and you can read more about those options which are only open the member of the underwater adventures dive club by following the link here (CLICK HERE)
If you would like to find out when the next rescue diver course and would like to sign up please contact us by following this link (CLICK HERE)